"I'm too tired", "I don't have time", "I don't feel like it"… Everyone has excuses and reasons that sometimes keep them from working out. But that was then, this is now! Thanks to FizzUp's 20-­minute workouts, three times a week, there are no more excuses for not using your favorite app!
We can assure you that anyone can suffer from a lack of motivation. Staying in shape and working out regularly isn't always easy and sometimes you might suffer from a temporary lack of motivation. Here are some tips to fight it. With FizzUp, say goodbye to rationalizations that sap your motivation and get back to working out thanks to these five simple and practical tips.
1 | Pack your clothes and equipment the night before
A small tip to fight a lack of motivation: if you can exercise at work during your lunch break, pack your gym bag the night before. If you planned on doing your workout in the evening when you get home, try packing your bag ahead of time and put it in a place where you'll be sure not to forget it.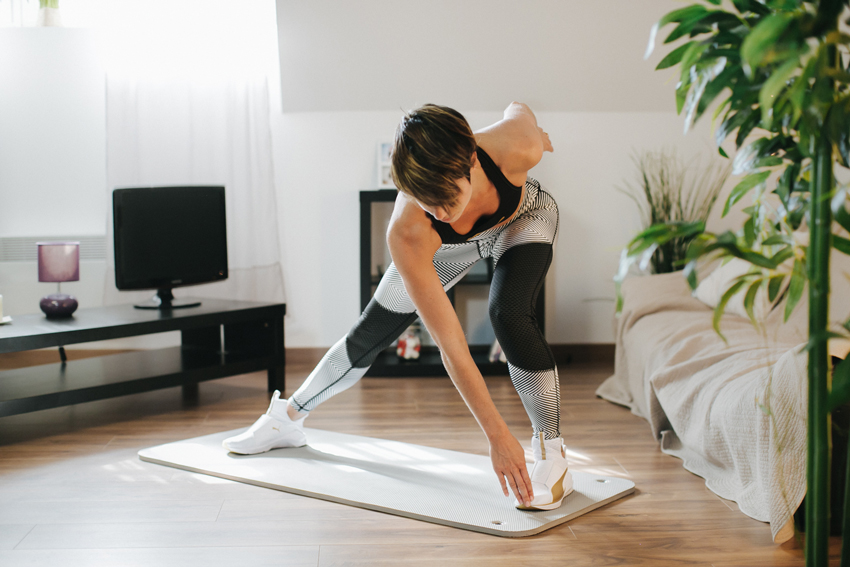 Trust us, just seeing your gym mat or bag will remind you why you're committed to getting in shape and it will get your motivation back on the right track!
2 | Listen to music
Everyone knows that group exercise classes and workouts include upbeat and rhythmic music. So why not do your workout with music at home? Upbeat music often triggers positive effects for those who are physically active and has the power to boost your body while preparing it for exercise.
Turn on your Bluetooth speaker or play music on your smartphone to get your workout started. Choose upbeat and rhythmic music for your warm­-up and workout, then finish with calmer music as you stretch.
Need inspiration for choosing songs? Check out one of our motivational workout playlists on our blog! Use the exercises to move to the music as you free your energy and boost your motivation to the max!
3 | Get your motivation back by doing things to make yourself happy
Why not boost your motivation and enjoy it at the same time? Go to your nearest sports retailer or your favorite fitness website to buy new workout clothes or accessories that you love and will motivate you to start your next workout. Whether you work out alone or with others, having a great outfit only affects you and if it motivates you to work out, then go for it!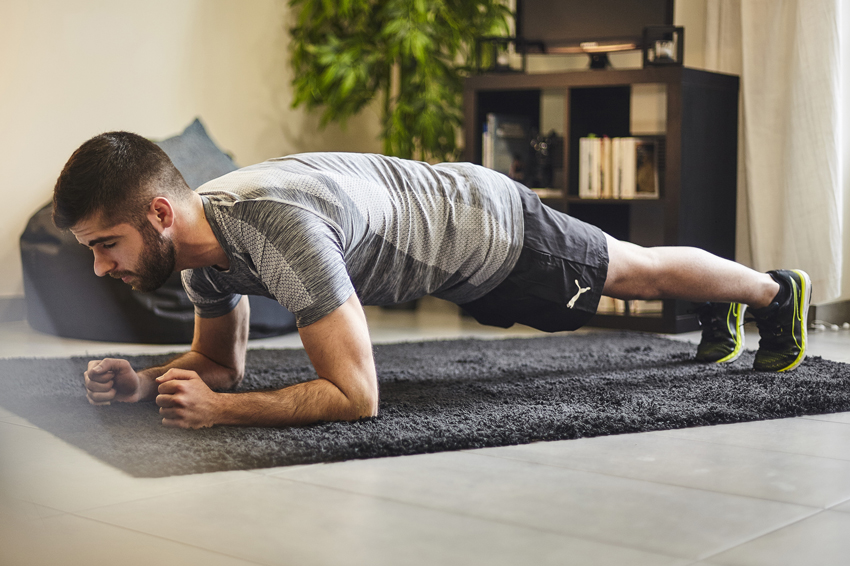 There are many advantages of FizzUp: working out indoors, exercises that are fun and equipment- free, a fitness trainer and 20-­minute workouts, three times a week. And with FizzUp Premium, you can leave everything to your trainer.
4 | Rely on your friends
Working out in a group can prove to be a true source of motivation. Don't be afraid to ask another person to join you, whether that's a family member, friend or just an acquaintance. You could even ask a colleague from the office to join you! Refer your friends to FizzUp and encourage them via the app or the website. There's no better way to boost your motivation than by working out with others. Has one of your friends' Rhythm turned red because they're lacking motivation? Send a life-­saving boost to encourage them to get back on the right track or send them a motivational message directly with FizzUp's in-app instant messaging.
Why not help, motivate and challenge each other? Working out in pairs or in a group helps you push your limits and builds strong team spirit.
5 | Reward yourself with healthy snacks
There are other simple and small ways to get motivated, like having an enjoyable bite to eat after your workout. Remember to consider it as a motivator and reward that you can't eat until after you've finished your workout.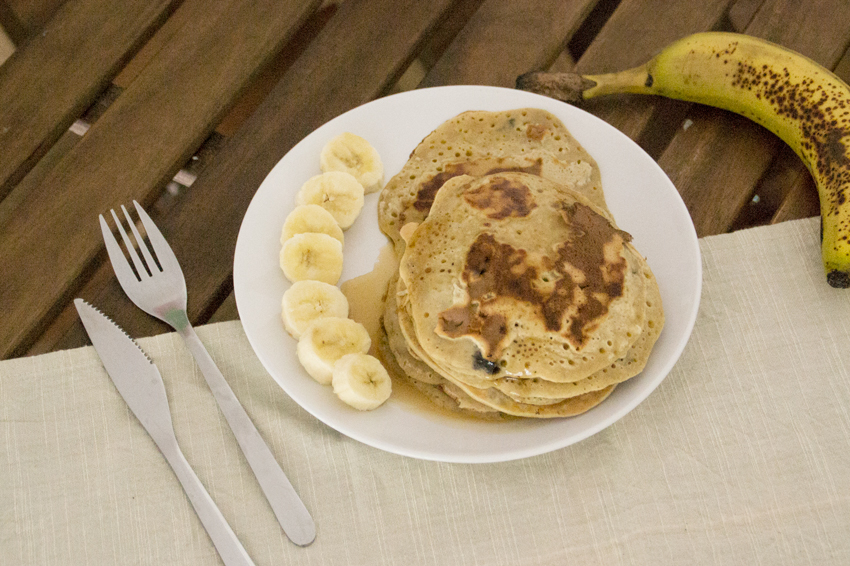 In fact, eating a fruit like a banana or dried fruit is a great pick­-me-­up and will restore some of the energy you just used during your workout. Prepare your snacks in advance so that you can save time after your workout.
Think about the satisfaction of reaching your goal and the feeling of accomplishment when you finish your entire workout and in the allocated time… all this knowing that you were able to fight a lack of motivation you were suffering from only 20 minutes ago. So, no more excuses. Start your next FizzUp workout now!