Here at FizzUp, we're always working to improve your fitness training experience, which is why your app now brings you personalized nutrition coaching. With the new meal planner feature, we'll help you get into everyday eating habits that are healthy, balanced and right for your fitness goal. Get the most out of our newest feature with the FizzUp trainer's top five tips.
1 | EASILY PLAN OUT YOUR MEALS
With our meal planner, it's so easy to plan out meals for up to 15 days in advance. Just tap the "Nutrition" button in the tab bar, then "Meal Planner." Next, you'll see a calendar appear representing the next 15 days. For each day, you can add either breakfast, lunch, dinner or all three just by tapping the "+" button located to the right of each meal name.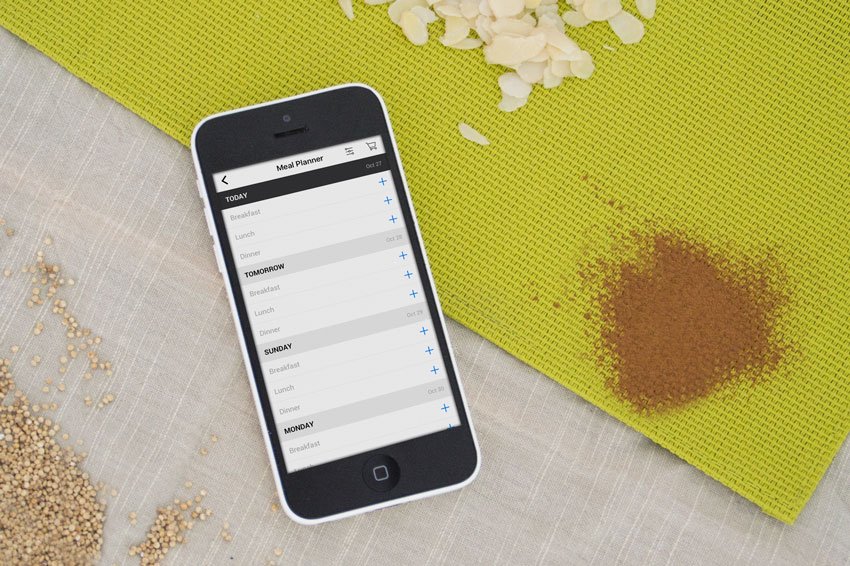 2 | SELECT TASTY MEALS THAT ARE RIGHT FOR YOU
After you've tapped the "+" button to add a meal to your planner, next you can select the one you want! You've got 10 breakfast, 30 lunch and 30 dinner options to choose from. Lunch and dinner include an appetizer, main dish and dessert. Tap "Select" if you find something that sounds good, or "New Suggestion" to see a different meal option.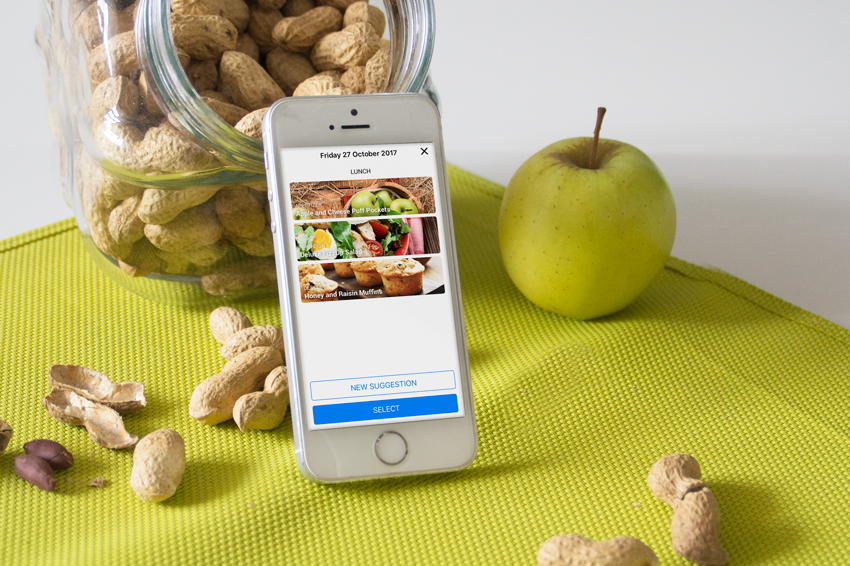 You'll satisfy your daily intake requirements according to your sex and fitness goal when you plan out an entire day of meals!
3 | MAKE YOUR SHOPPING A PIECE OF CAKE
Tired of never knowing what to make or what to buy when you go to the supermarket? The FizzUp trainer is one step ahead to make your life easier! Tap the shopping cart/trolley button at the top right of your screen to select one or more meals that you want to add to your "Shopping List." Next, tap "Get My Shopping List" to create a list of all the ingredients you'll need to make those recipes. Say goodbye to written shopping lists you might lose. Just whip out your smartphone at the supermarket and check off ingredients as you add them to your cart. If you're still a bit old school, you can even export your shopping list to print it out by tapping the button at the top right of your screen to send it by email or chat.
4 | TRY THE RECIPES
Having trouble reading the recipes? Then check out the recipe video! You'll see just how simple each recipe is to make and become a master chef overnight!
Do some recipes tickle your taste buds in particular? Then add them to your favorites by tapping the heart button at the top right of the recipe. Find all your beloved dishes in the last recipe category under "Recipes."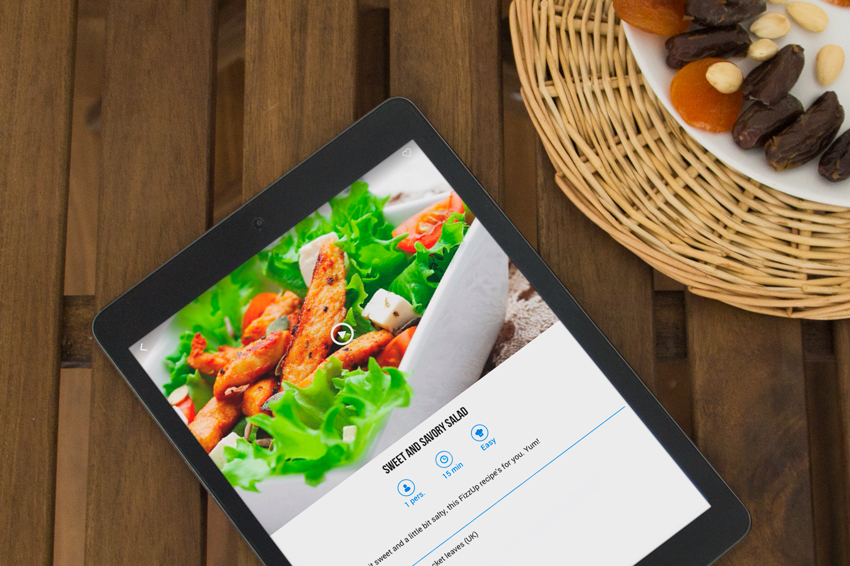 And the FizzUp trainer didn't forget about all the vegetarians out there! Get meat-free meal options by tapping the "Dietary Restrictions" button at the top right of your screen, next to the shopping cart button.
5 | SHARE YOUR MEALS WITH GUESTS
The recipes in the meal planner are for a single serving (with the exception of certain main dishes and desserts) because they've been adapted to suit your sex and fitness goal. Here at FizzUp, we know that sharing meals with your family and friends is important. That's why the app asks you if you're cooking for any adult guests (men and/or women) after you've selected a meal. Note that the added servings are only adapted according to your guests' sex so that one guest doesn't eat the same amount as someone who wants to lose weight, for example.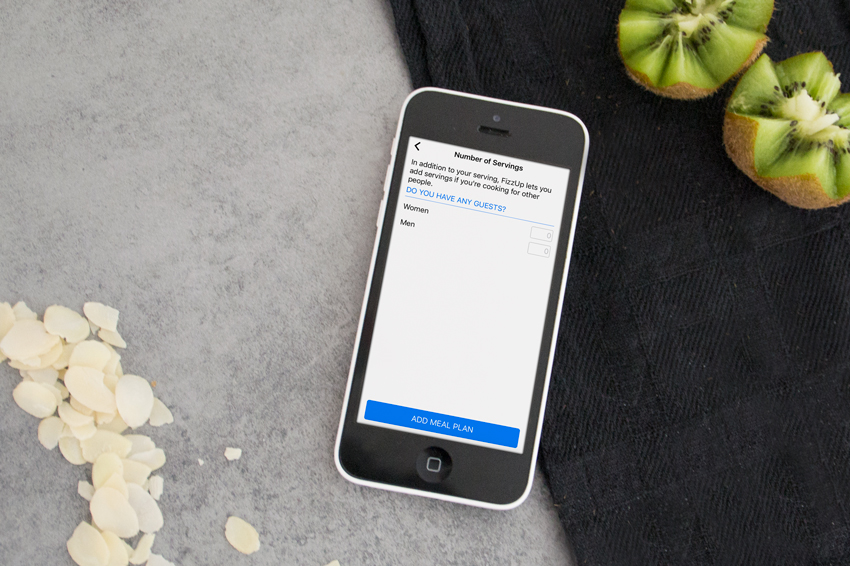 Now you know all the secrets behind the FizzUp trainer's new meal planner feature! Ready to fire up the oven and get cooking with these five tips?