Is today your FizzUp workout but you don't know what to eat to get your necessary boost? Here are three recipes from the FizzUp trainer to keep you charged before, during and after your workout.
1 | FUEL YOUR WORKOUT DAY WITH CHICKEN AND BELL PEPPER RISOTTO
On the day of your workout, if you eat three to five hours before it's time to tap "start," you can have a normal and balanced meal that includes carbohydrates, vegetables and a source of protein. Steer clear of heavy foods that are hard to digest; they can make it hard to get through your workout.
Prep time: 10 minutes / Cooking time: 25 minutes
Ingredients (makes 4 servings):
240 g risotto rice
1 red bell pepper
1 green bell pepper
1 yellow bell pepper
300 g chicken
1 onion
1 liter vegetable stock
Prep:
Finely dice the onion and bell peppers. Cook them with a drizzle of olive oil in a large frying pan. Dice the chicken and add it to the pan. Add the rice, stir and wait until it turns translucent.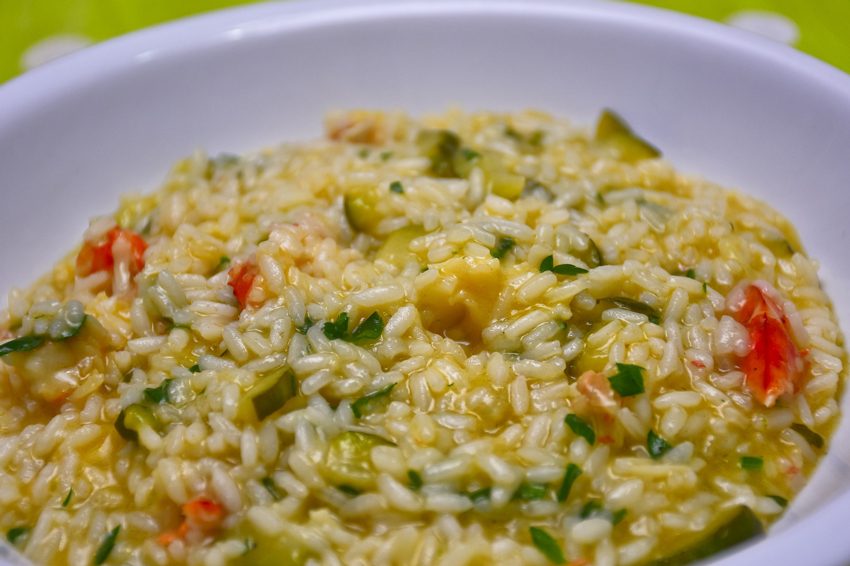 Meanwhile, heat up the vegetable stock. Gradually pour the stock into the frying pan with the vegetables a little bit at a time. Wait until the stock has been completely absorbed each time before you add more. It's ready to serve once the rice is cooked!
Trainer's tip: Sprinkle the risotto with some Parmesan cheese for more creaminess.
2 | FUEL YOUR WORKOUT DAY WITH QUINOA TABBOULEH
To get your energy fix within the three hours before your workout, you should eat a meal high in carbohydrates and low in fat and protein.
Prep time: 10 minutes / Cooking time: 15 minutes
Ingredients (makes 6 servings):
250 g quinoa
3 tomatoes
1 cucumber
4 onions
½ bunch mint, chopped
50 g raisins
Juice of 2 limes
3 tablespoons olive oil
Salt & pepper
Prep (10 minutes):
Cook the quinoa in a saucepan for about 15 minutes, then rinse and strain it.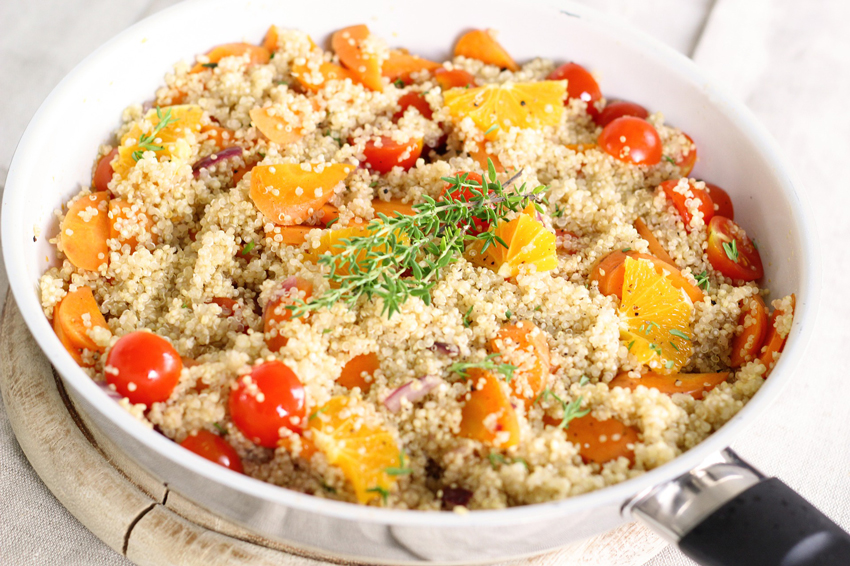 Meanwhile, finely dice the tomatoes and cucumber. Chop the onions. Mix these ingredients with the quinoa in a large bowl. Add the raisins, lime juice, olive oil and the fresh mint. Season with salt and pepper and stir well.
Refrigerate it for at least one hour before serving!
3 | FUEL YOUR WORKOUT DAY WITH SPICE BREAD
Having a snack before your workout is a great way to sustain your energy the entire time you're exercising. It needs to be healthy and high in carbohydrates to do its job right.
Prep time: 10 minutes / Cooking time: 35 minutes
Ingredients (makes 8 servings):
100 g honey
30 g brown sugar
70 g butter
2 eggs
170 g flour
6 g baking powder
20 walnuts
1 teaspoon cinnamon
1 teaspoon ground nutmeg
Salt
Prep (10 minutes):
In a saucepan, melt the butter and sugar over low heat, then add it to the honey and spices.
Pour the mixture into a large bowl. Crack the eggs and separate the egg yolks and egg whites. Add the egg yolks to the bowl, along with the flour and baking powder. Crush the walnuts and add them to the mixture. Beat the egg whites until stiff peaks form, then gently add them to the mixture.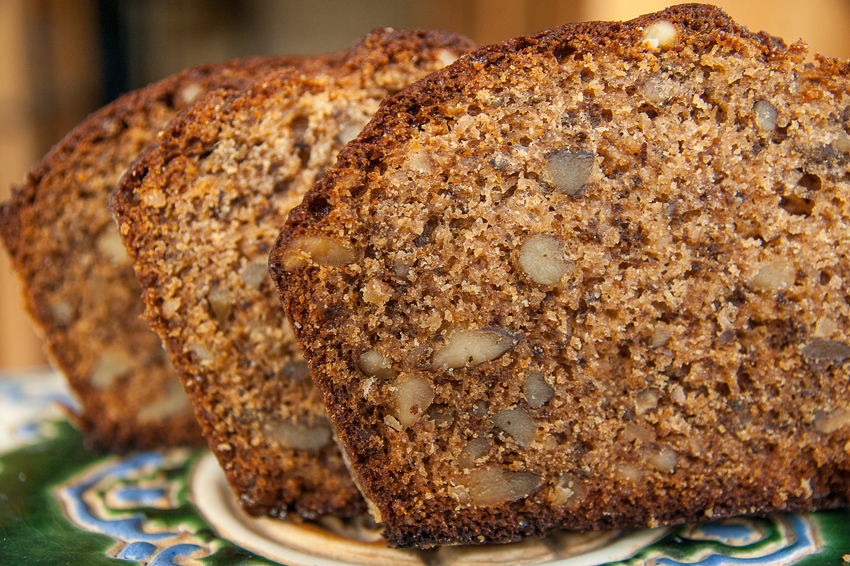 Pour the dough into a greased bread pan and bake at 355°F (180°C) for 30 to 35 minutes.
Trainer's tip: Add raisins or cranberries if you like!
These recipes from the FizzUp trainer will keep you powered all workout day long! Now that you're full of fuel, tap "start" to show him what you've got!