Is dessert the highlight of your meal? The cherry on the cake? Taking your pick of any one of these desserts won't set back your progress. The FizzUp trainer has three delicious ideas that will excite your sweet tooth!
HEALTHY DESSERT – CHOCOLATE MOUSSE
Makes 8 to 10 servings / Prep time: 25 minutes / Cooking time: 5 to 10 minutes
INGREDIENTS:
500 ml cow's milk or soy milk
2 eggs
80 g dark chocolate (70% cocoa)
15 g unsweetened cocoa powder
80 g sugar
20 g flour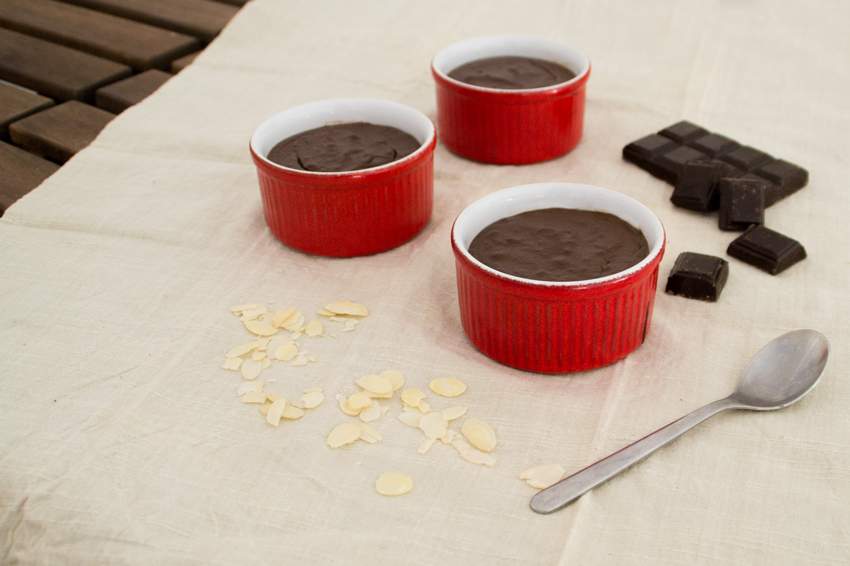 PREP:
In a saucepan, melt the chocolate in the milk. Next, mix the cocoa powder, sugar, flour and eggs in another saucepan. Pour the first mixture into the second saucepan. Heat the mixture while stirring for 5 to 10 minutes until it thickens, then pour it into ramekins. Let them cool down to room temperature and store them in the fridge. Chocoholics will love our chocolate mousse!
Trainer's tip: Top it with fresh banana slices for more flavor.
HEALTHY DESSERT – BAKED APPLES STUFFED WITH STRAWBERRY JAM
Makes 4 servings / Prep time: 15 minutes / Baking time: 30 minutes
INGREDIENTS:
4 apples
60 g no sugar added strawberry jam (or any other jam you like)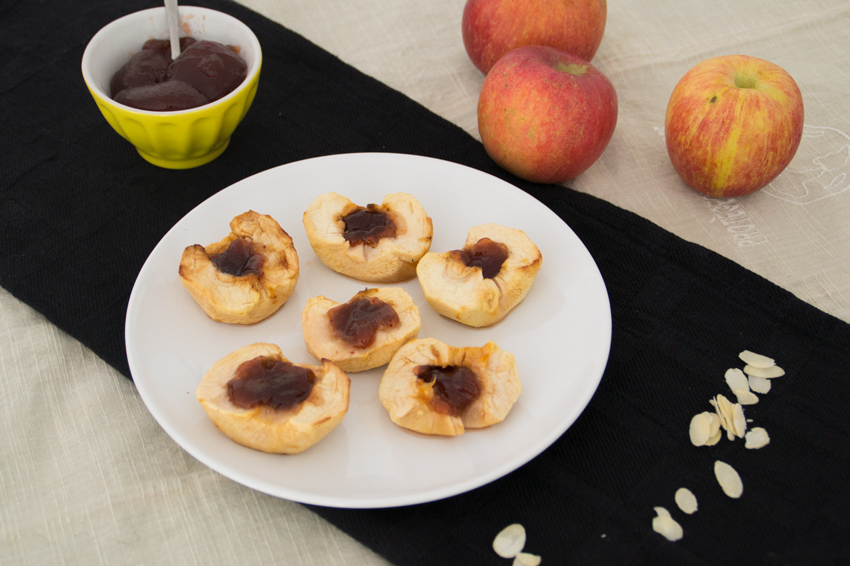 PREP:
Preheat the oven to 410°F (210°C). Wash, peel and remove the core from the apples by cutting them in half, or you can keep them whole. If you choose the second option, remove the core by cutting around top where the stem is or use an apple corer.
Place the apples in a baking dish. Fill the centers with jam. Bake them for 30 minutes, then let them cool before serving!
Trainer's tip: Love baked fruit? Then you should also try baked pears! Remove the core and sprinkle them with some sugar and a few drops of vanilla extract. Bake them in the oven for 30 minutes. Let them cool and enjoy! The result is just as heavenly.
HEALTHY DESSERT – APPLESAUCE CHOCOLATE MUFFINS
Makes about 10 muffins / Prep time: 20 minutes / Baking time: 10 minutes
INGREDIENTS:
150 g no sugar added applesauce
2 eggs
10 cl cow's milk or soy milk
100 g dark chocolate (70% cocoa)
100 g flour
100 g cornstarch (US) / cornflour (UK)
A pinch of salt
11 g baking powder
100 g chocolate chips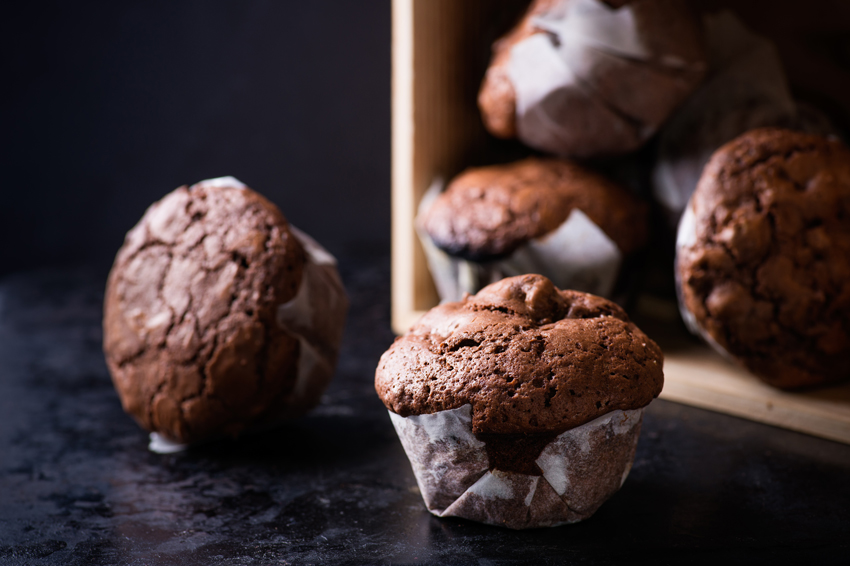 PREP:
Preheat the oven to 355°F (180°C). In a mixing bowl, stir together the applesauce and eggs. Pour in the milk. Melt the chocolate in a double boiler. Next, add it to the mixture and stir well.
Once the mixture is consistent, add the flour, salt and baking powder. Stir, then add the chocolate chips. Grease and fill a muffin pan and bake it for 10 minutes. And there you have it! Your healthy dessert is ready!
Making a healthy dessert is so easy with these recipes from the FizzUp trainer. Rather have cake? Then try one of the FizzUp trainer's healthy cake recipes for a guilt-free indulgence.