Christmas (and all its delicious goodies) are just around the corner! There's no way you should deprive yourself during this special time of year. That's why FizzUp is giving you three Christmas cookie recipes you can choose from that are right for your fitness goal and eating habits.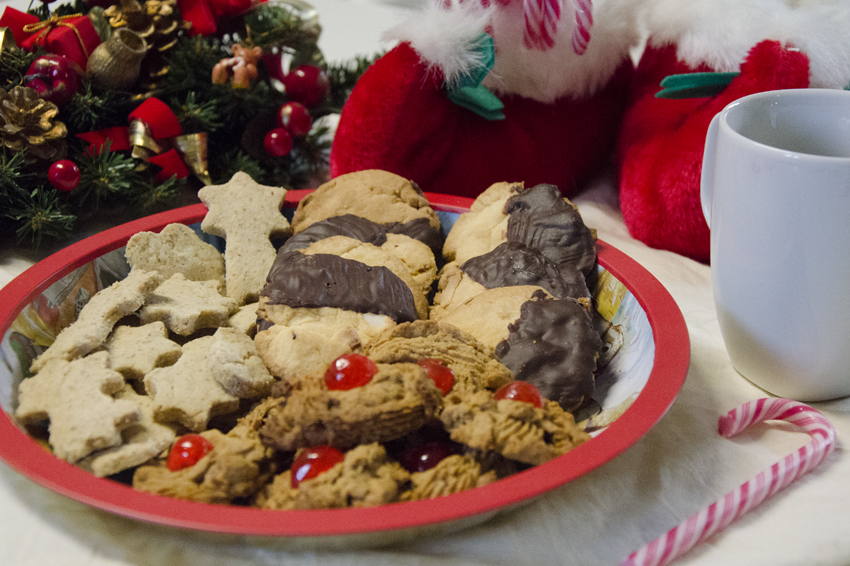 1 | Vegan recipe: Rudolph the Red-Nosed Reindeer Cookies
Makes 10-12 cookies:
130 g vegan butter, 

softened

200 g applesauce

100 g sugar

2 vanilla beans

1 teaspoon almond extract

A pinch of salt

11 g baking powder

30 g cornstarch (US) / cornflour (UK)

300 g all-purpose flour

6 maraschino cherries
Prep time (20 min):
Preheat the oven to 355°F (180°C).
Mix together the softened butter and the applesauce, then add the sugar.
Slice open the vanilla beans lengthwise. Scrape the insides to remove the seeds. Add the seeds and the almond extract to the mixture. Stir until the dough is mixed thoroughly.
Add the salt, baking powder and cornstarch, then gradually add the flour.
Fill a pastry bag with a large tip with the dough until it's 3/4 of the way full. On a baking sheet covered with parchment paper, pipe spirals of dough to form the cookies. Place half a cherry in the middle of each one.
Keep an eye on the cookies as they bake for 20 minutes at 355°F (180°C).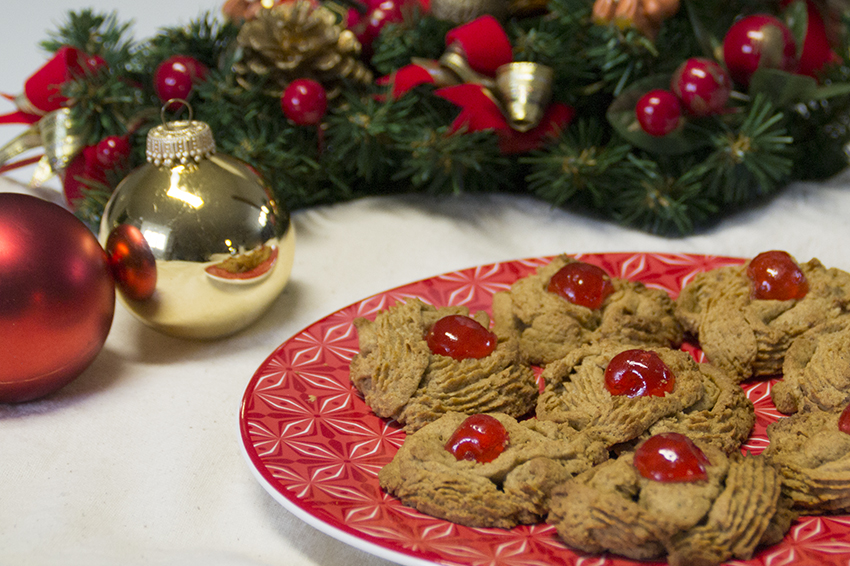 FizzUp tip: You can also replace the cherry with vegan chocolate chips or an almond, hazelnut or walnut.
2 | Healthy recipe: Santa's FizzNut Cookies
Makes 10 cookies:
20 g stevia sweetener

70 g coconut oil
3 tablespoons almond or hazelnut milk
120 g whole wheat flour (US) / wholemeal flour (UK) (or rice or spelt flour)
70 g hazelnut powder
A pinch of salt
Prep time (25 min):
Preheat the oven to 320°F (160°C).
Heat up the coconut oil for 15 seconds in the microwave, then mix it with the stevia sweetener. Add the flour, hazelnut powder, milk and salt. Be sure to stir the ingredients until they're mixed thoroughly.
Form a ball of dough, then chill it in the fridge for 30 minutes. Roll out the dough using a rolling pin on a floured surface (so that it doesn't stick). Use cookie cutters to cut out different shapes (stars, hearts, trees, teddy bears)… use your imagination! Place the cookies on a baking sheet covered with parchment paper.
Bake for 20 minutes, then let cool before serving.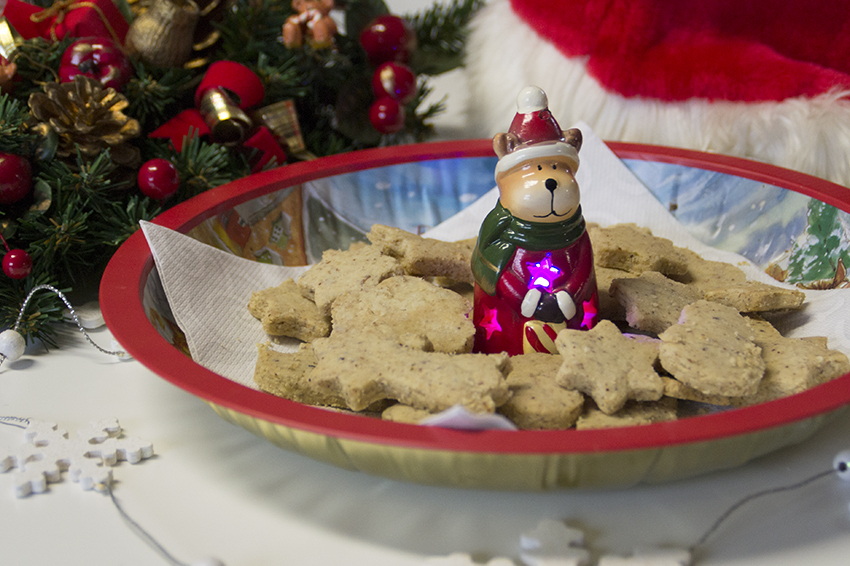 FizzUp tip: For those who want to gain muscle mass, you can replace the whole wheat flour with chickpea flour. It's high in protein!
3| Gluten-free recipe: Mrs. Claus' Shortbread Cookies
Makes 20 cookies:
Dough:
170 g rice flour

100 g raw sugar
A pinch of salt
6 g baking powder
1/2 teaspoon baking soda
50 g coconut oil,

melted and left to cool

1 egg
100 g grated coconut
Frosting:
Prep time (20 min):
Preheat the oven to 300°F (150°C).
Mix the sugar, egg, salt and coconut oil. Add the flour, baking powder, baking soda and grated coconut, then mix until the dough forms a ball.
Roll out the dough until it's 2 cm thick on a floured surface, then place a sheet of parchment paper on a baking sheet. Cut out circles of dough using a round cookie cutter that's 6 cm wide. Form another ball with the rest of the dough, roll it out and continue to cut out circles until no more dough is left.
Place the circles on a baking tray, then bake for 10 minutes. Once the cookies are baked, let them cool for a few minutes.
Melt the chocolate in a double boiler, then wait a few minutes until it cools to use it to frost the cookies. Store them in the fridge for two hours before serving!
FizzUp tip: Serve these cookies with a hot beverage. They'll make your December afternoons even more delicious!
Until December 25, fill your jars with these FizzUp Christmas cookies to give to your friends and family as a snack or dessert. They're healthy, low in calories and won't have a negative effect on all the effort you've put into your workouts!