New year, new FizzUp recipes! To get your 2018 off to a wholesome start, the FizzUp trainer is bringing you a few flavorful recipes that are all dedicated to an often overlooked ingredient: carrots! Get cooking with these treats packed with beta-carotene!
CARROT RECIPE #1: CRUNCHY CARROT BALLS
If you're having guests, why not surprise them with our crunchy carrot balls as an unexpected appetizer? Carrots are low in calories, making this recipe a lighter start to your meal so that your guests will still have calories to spare for the main dish and dessert.
Prep time: 10 minutes
Cooking time: 30 minutes
Makes about 10 carrot balls:
2 carrots (about 250 g)
1 egg
3 tablespoons breadcrumbs
2 tablespoons almond flour
5 to 6 mint leaves, chopped
2 teaspoons curry powder
Salt & pepper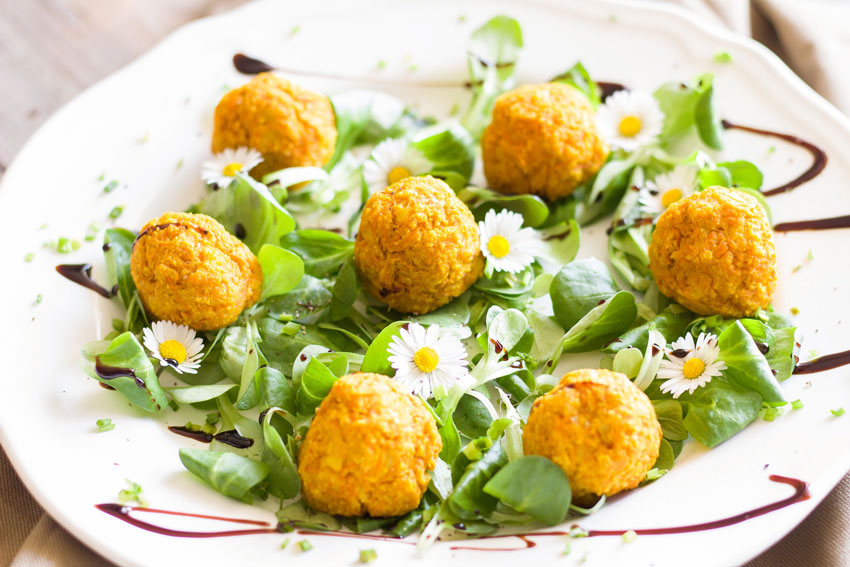 Prep: Preheat the oven to 355°F (180°C). Peel and coarsely chop the carrots, then boil them in a saucepan for 15 to 20 minutes. Once they're tender, mash them to get a chunky purée. Next, mix together the egg, almond flour, curry powder and chopped mint leaves in a bowl. Using a teaspoon, form balls and roll them around in the breadcrumbs. Place them on a baking tray and bake for about 15 minutes.
FizzUp trainer's tip: You can use basil instead of mint.
CARROT RECIPE #2: CARROT TART
This dish is great for dinner and will get your year started off on the right foot with a delicate blend of carrots and cinnamon surrounded by a flaky crust.
Prep time: 10 minutes
Cooking time: 25 minutes
Makes 4 servings:
1 puff pastry sheet
4 carrots (about 500 g)
2 tablespoons olive oil
10 cl half-and-half (US) / single cream (UK)
30 g cane sugar
40 g raisins
1 teaspoon cinnamon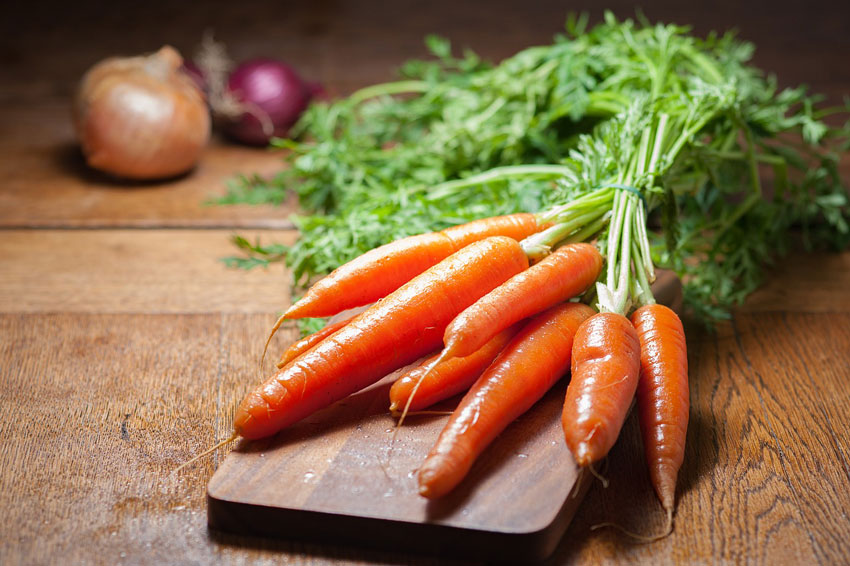 Prep: Preheat the oven to 410°F (210°C). Peel and grate the carrots. Cook them in the olive oil, sugar, half-and-half and cinnamon until the sugar has dissolved. Add the raisins and let it simmer for about 20 minutes. Lay out the puff pastry sheet in a tart pan and cover it with the carrots. Bake for 20 minutes.
FizzUp trainer's tip: You can cook the carrots in 2 tablespoons of honey instead of sugar.
CARROT RECIPE #3: FIZZUP CARROT CAKE
Carrots are packed with antioxidants and beta-carotene, making them your go-to ingredient for beautiful skin and a reduced risk of cancer and cardiovascular disease. You can use them in cake baking as a substitute for butter and oil, like in this recipe for FizzUp carrot cake!
Prep time: 10 minutes
Cooking time: 40 minutes
Makes 8 servings:
3 carrots (about 400 g)
150 g flour of your choice
50 g cornstarch (US) / cornflour (UK)
1 serving plain yogurt
2 eggs
55 g sugar
50 g brown sugar
A few drops vanilla extract
10 g baking powder
1 teaspoon cinnamon
1 teaspoon allspice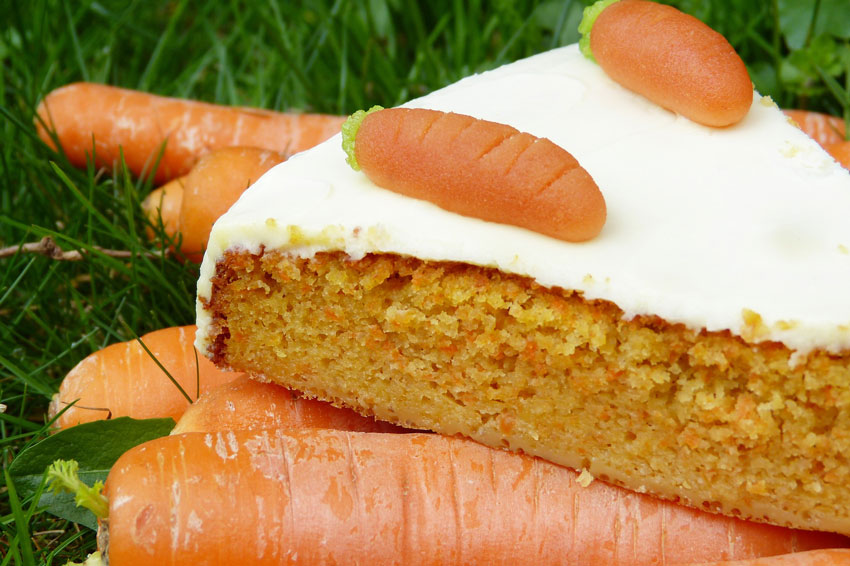 Prep: Peel and grate the carrots. Mix together the flour, cornstarch, yogurt, eggs, sugar, brown sugar, drops of vanilla extract and baking powder. Add the grated carrots, cinnamon and allspice and mix well. Pour the batter into a bread pan covered with parchment paper. Bake for 40 minutes at 390°F (200°C).
FizzUp trainer's tip: To check if the cake is baked all the way through, insert the tip of a knife in the middle. If it comes out clean, the carrot cake is ready! 🙂
Now you can fill your 2018 with beta-carotene for healthy eyes, glowing skin and a stronger immune system using these three carrot recipes! The FizzUp trainer's never done bringing you more recipes to get you to your fitness goal, so stay tuned!