Sometimes, even if you have a fitness routine and live a healthy lifestyle, you still see the changes you were counting on when you're trying to lose weight. It can definitely be frustrating if you don't get the results you were expecting when you step onto the scale. But there might be just a few minor habits you should change for easier weight loss. Here are 11 new tips to help you get started.
1 | STAY FOCUSED ON WHAT YOU'RE EATING
Eating in front of the TV or with your smartphone in hand is actually a really bad habit. Removing this kind of distraction will help stay focused on what you're eating and take the time to chew. When you chew your food enough, you can reduce how much you eat by up to 10%. In fact, it takes about 20 minutes for your brain to send a signal to your stomach that you're satisfied. Get to get chewing?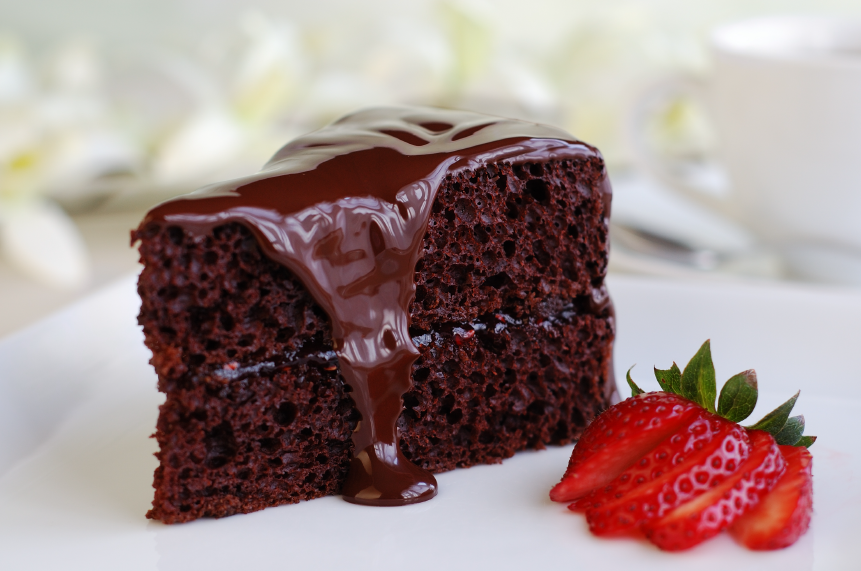 FizzUp trainer's tip: There are so many reasons why you should be cooking your own food, like the fact that you'll appreciate the time you spent making it. So forget about premade meals and fire up the oven.
2 | JUST SAY NO TO SAUCE. PERIOD.
A salad is the most balanced meal, but if you top it with cheese, processed croutons that are fried in oil, dried fruit and Caesar salad dressing, the calories add up, and fast. Find out how many calories these foods contain that you're adding to your salad. To give you an idea, 10 croutons contain 100 calories.
FizzUp trainer's recipe: Try our healthy sauces that you can use for meat or raw veggies. They won't wreak havoc on your waistline!
3 | DON'T WEAR CLOTHES THAT ARE TOO LOOSE
Loose clothing might be comfortable, but they mostly hide your curves and keep you from getting a good look at your physique. This habit doesn't help your weight loss because you don't get an accurate view of your body when you put on your clothes or when you look at yourself in the mirror. Opt for clothes that fit and bring out your true figure.
4 | INDULGE EVERY ONCE IN A WHILE
Don't worry… eating a few chips and a piece of chocolate cake once in a while won't make all your effort go to waste with just a few bites. As long as you get back into your healthy habits the next day and do your workout, everything will be okay. This won't have any impact on your routine. Don't feel guilty just because of a few bites!
FizzUp trainer's recipe: For your guilt-free enjoyment, indulge in our recipe for fruit spring rolls for dessert.
5 | CUT UP YOUR FOOD
Cutting up your food into small pieces might take you back to your childhood, but it has been proven that human beings find smaller pieces actually more filling, which means that they're satisfied with less food. This is a great technique to help you eat less and, as a result, consume fewer calories.
6 | STOP DRINKING SODA
To be clear, drinking soda, including diet soda, will do nothing but wreak havoc on your weight loss. An American study showed that someone who drinks two glasses of soda a day has a waistline that's 500% larger than someone who doesn't drink it.
7 | EAT WHEN YOU'RE HUNGRY
You don't need to deprive yourself to save on calories. This will only throw off your metabolism or even worse, you'll get so hungry when it's time for dinner that you won't be able to control your appetite. Eating smaller portions can make you hungry only a few hours after you eat, which can also lead to nibbling between meals, so make smart decisions and don't deprive yourself.
FizzUp trainer's tip: If you want to find out more about how deprivation impacts your body, click here.
8 | EAT BREAKFAST
Do you think that not eating breakfast will help you consume fewer calories? Not a good idea… Actually, people who eat breakfast lose weight faster. That's why breakfast is the most important meal of the day.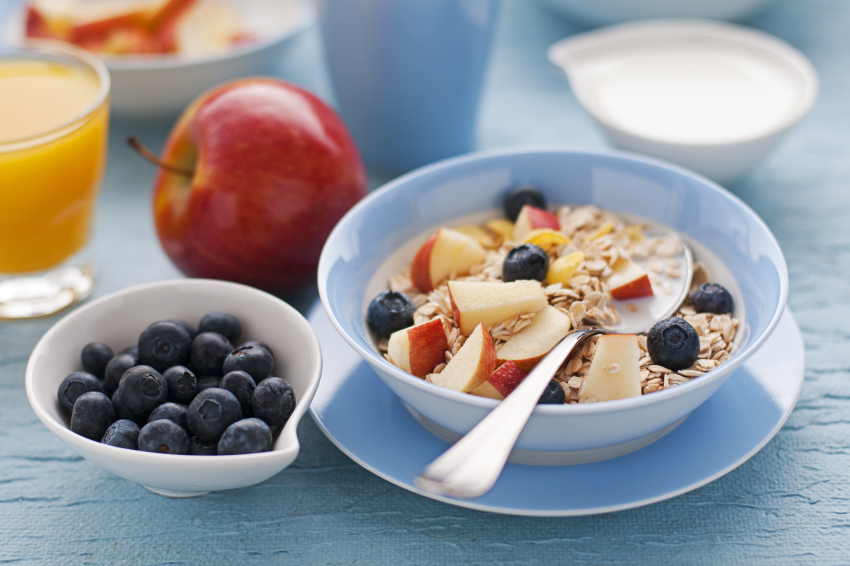 Take 10 to 15 minutes to eat and start up your metabolism. To stay full until lunch and give yourself an energy boost, eat protein and fiber! Try whipping up a FizzUp toast topper to start your day off right!
9 | DON'T EAT TOO MANY DIET FOODS
It's true that diet foods have fewer calories, but you'll be tempted to eat more than what you should. Controlling your portions helps you eat within reason so that you don't eat the entire bag and end up consuming more calories than the original.
10 | DON'T GO OUT TO EAT REGULARLY
Eating at your favorite restaurant is a good way to unwind, but you might tend to lose control if you order an appetizer, main dish and dessert. To help reduce the number of calories you accumulate (which are really hard to calculate in this type of setting), opt for a fish or chicken salad and order a glass of water instead of a glass of wine.
FizzUp trainer's tip: One night at a restaurant shouldn't turn into a nightmare. The FizzUp trainer can help you cut calories while dining out.
11 | SPEND MORE TIME DOING SIMPLE ACTIVITIES YOU ENJOY
Watching your weight and paying attention to what you eat doesn't mean that you have to restrict yourself. Keep in mind that you have the right to relax and give yourself room to breathe. Make the most of your free time by going on a walk, dancing or shopping. Why should you do these activities? Because they effectively and naturally burn fat!
Now you hold the keys to changing a few minor habits for easier weight loss. Try them now!